​Lauren is the owner/leader of The Rumours are True..
She lives, breathes and LOVES all things hair.


She is passionate about her vison of a salon where hair
and the relationships in the salon are most important.


She is the blonde queen, loves styling and free hand cutting.
She'll also have you laughing the whole way through your salon
appointment.
loz is a crazy dog lady and is a mum to george, 6, a wild maltese pug and lenny, 4, a great dane who thinks hes a lap dog.
during her spare time she enjoys going to the beach, holidaying and baking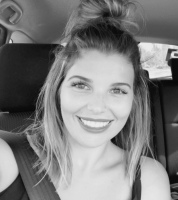 RingLeader
Your vibe

attracts

your tribe
Marnie has been with us from the very start of her hairdressing career.


She knew she wanted to be a hairdresser since she was a baby and that shows in her passion and dedication to our amazing industry.


She is a PERFECTIONIST!

Down to the very last hair.
Being the NAK expert in the salon she has an amazing eye for
colour and loves to style!


If you need an extra bit of pampering make sure you book in
for a deluxe treatment with her, her head massages are to die for!
she's boy band crazy and loves spending time with her boy murphy the moodle.
on the weekends you'll find her one of 2 ways hitting the town till the early hours of the morning or doing her second favourite activity after hairdressing which is sleeping!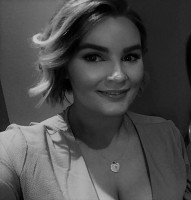 Emily was a right fit for the rumours are true from the get go.
her down to earth, easy going nature meant she joined our team with ease.
em has a passion for extensions, a strong focus on hair integrity which means she'll always have your hairs best interest and will make sure to keep it healthy.
she is also an excellent mens stylist.
if you want to know the best uber eats in the area then em is your girl. she is a bit of a foodie and is notorious for chasing her delivery driver down the street!
outside of work she likes to explore the city and catch up with friends
Emily
Senior Stylist
julia was made for this industry!
you only have to look at how amazing she is at her own hair and makeup to see this girl has a natural talent.
being talented means she is becoming a mini Nak expert in our salon soaking up all the info she can!
if you want to feel pampered when you're at the rumours are true make sure you see julia for a killer head massage.
when julias not studying for year 12 or at thr salon she enjoys spending her time and money online shopping mostly for makeup, hanging out with her 4-legged friend oliver and watching youtube!